Europeans in New York

ENTER
Welcome to Europeans in New York We are the online community for europeans who travel to New York.
Become one of more than 300 thousands friends on Facebook and discover the Big Apple with us.
We are the best online reference for all european people who visit New York each year.
Are you looking to improve your English while living in the centre of Manhattan? Would you like to add experience in a New York business to your Curriculum Vitae? If so, this is the site for you.
We understand that New York can be a daunting place to be, especially during your first few days which is why we here at "Europeans in New York" want to help you, right from the very beginning of your trip.
Thanks to a huge amount of experience, we can offer you everything you could possibly need: accommodation in Manhattan for as long as you require, English courses with native teachers, and, our latest and most exciting offer, the opportunity of gaining work experience in successful New York businesses, allowing you to return home with a truely exceptional and unique Curriculum Vitae
Learn English in a unique and exciting environment whilst putting into practice what you learn both in and out of the classroom. We offer you the best courses in New York for the best prices.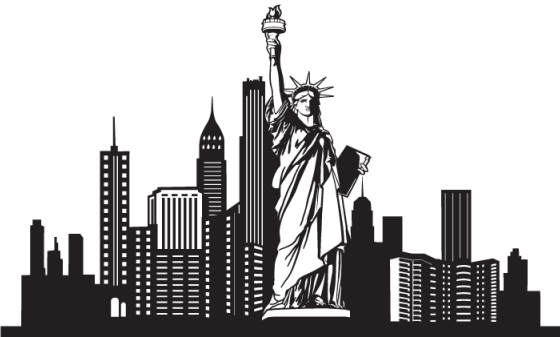 Accommodation in New York: rooms for rent in residences and shared apartments in Brooklyn and Manhattan
Nueva York, the city that never sleeps